​The Road To 2016
Welcome to: Harrisburg, PA
Home of:
Brandon Stanback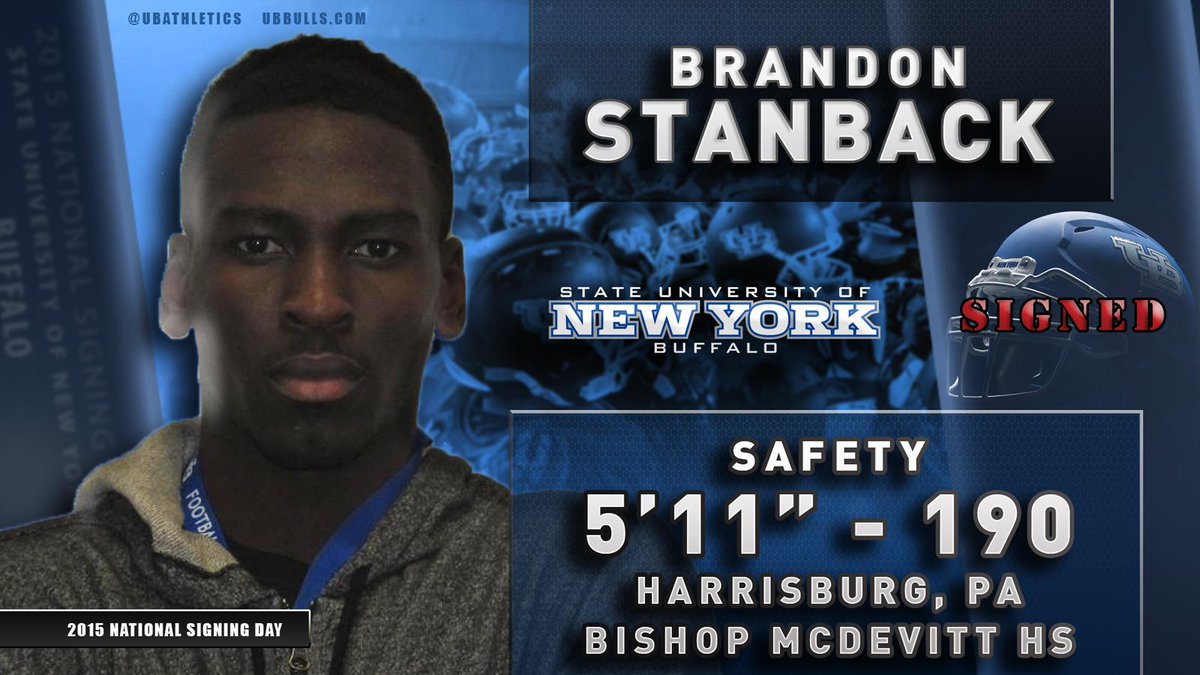 ​
2016 UB Football Begins in 45
Year: Sophomore
Position: Safety
High School: Bishop McDevitt
288 Miles from UB Stadium
Last Year: As a true freshman Stanback started three games and played as a reserve db in another six. On the year he put up 20 tackles and a fumble recovery.
Stanback will challenge for a starting safety role. If he does not get the job he will be high up on the depth chart, seeing a lot of time on the field.
PLAYERS-SOCIAL