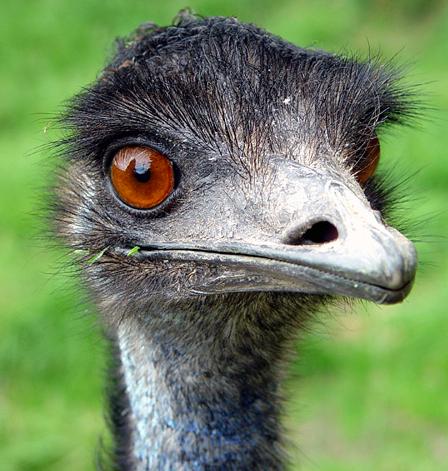 They still might lite us up from three point land
Well, we beat Toledo first time we've ever done that on the road, combined with the NIU win UB now has a shot at going .500 against the west. That's a pretty sad measure of success for a team that was supposed to be challenging for the conference this season. UB's win moved Buffalo to #7 in the MAC and, oddly enough, they would host EMU in the first round of the tournament if started today.
Don't let EMU's record fool you, they may only be 4-6 in conference play but they have lost a lot of close games, and even upended Akron on the road. This is not last seasons Eagles team, and with the way Buffalo is playing defense there is nobody in the MAC who can't take it to the Bulls, After all it's been almost a month since UB has won a game at home.
The two teams are very evenly matched, especially in conference play. The only real difference is the Eagles close loss to Bowling Green (where as UB won a close game). Statistically neither team is jumping out as the favorite.
As close as these numbers look UB fans know that the trend has not been in Buffalo's favor. A team which played all season, through the first few games of their East schedule, respectably on defense has watched its cumulative opponents field goal percent go through the roof.
EMU's big threat is going to come from Carlos Medlock who's fifteen points per game is due in no small part to his three point shooting (32%) and the massive number of minutes per game he has been playing (about 35). He is also helped by 80% plus shooting from the line.
The Eagles are an average enough shooting team to be a threat, if UB is ever going to get rolling against this season a home game against one of the weaker teams left on our schedule might be the time to work towards a first round bye.